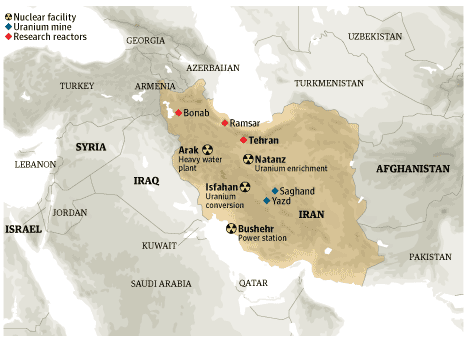 IAEA report reveals Iran nuclear progress unhindered by sanctions or international pressure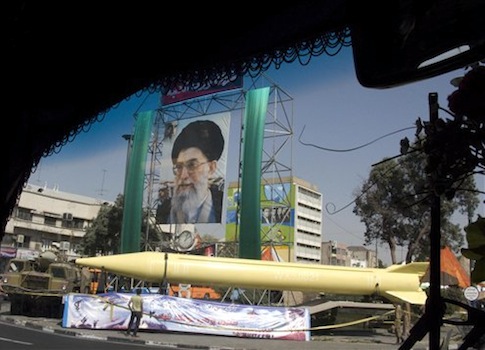 Iran continues to build up stockpiles of enriched uranium and has failed to explain what the report described as possible "ongoing" nuclear warhead and explosives work, according to the internal report by the
International Atomic Energy Agency (IAEA)
.
"Despite the intensified dialogue between the agency and Iran since January 2012, no concrete results have been achieved in resolving the outstanding issues," the report states.
Iran's failure to cooperate with international inspections led the IAEA to conclude, "The agency is unable to provide credible assurance about the absence of undeclared nuclear material and activities in Iran, and therefore to conclude that all nuclear material in Iran is in peaceful activities."
The Aug. 30 IAEA report states that during the past six months, Iran produced an additional 679 kilograms of low-enriched uranium and about 44 kilograms more of 20 percent-enriched uranium—material experts say could be used to produce a crude nuclear bomb, or enriched to high levels for missile warheads.
The Iranians now have a stockpile of 6,876 kilograms of low-enriched uranium, and 189.4 kilograms of 20 percent enriched uranium.
The recent IAEA estimate of Iran's nuclear stocks also shows a significant increase from a
U.S.
estimate
made public in April that said the Iranians had 4,150 kilograms of low-enriched uranium hexafluoride and about 80 kilograms of 20-percent enriched uranium as of November 2011.
By comparison, the U.S. bomb on
Hiroshima
in 1945 used about 64 kilograms of 80 percent enriched uranium.
The new IAEA report comes amid heightened tensions between
Israel
and Iran, as well as concerns Israel could launch a
preemptive attack
on Iran prior to the November U.S. elections that could trigger a regional conflict.
It also comes as the
Democratic National Committee
platform
, made public Tuesday, praised
President Obama
for using diplomacy in a bid to curb the Iranian nuclear program. Obama has said he will not permit Iran to develop nuclear weapons but has stopped short of threatening a military response.
Two U.S. aircraft carrier strike groups are currently deployed in the region.
The IAEA report makes clear that Iran has not altered its defiant posture of refusing to halt uranium enrichment or explain past weapons work, as required by the IAEA.
Regarding Iran's nuclear arms work, the latest report states: "Information indicates that, prior to the end of 2003, the activities took place under a structured program; that some continued after 2003, and that some may still be ongoing."
That IAEA statement contradicts a controversial U.S. intelligence assessment from 2007 that said Iran halted all work on nuclear arms in 2003. The Obama administration continues to assert that Iran has not made a decision to build nuclear weapons despite the IAEA's unanswered questions about weapon work.
The IAEA report also reveals for the first time that a suspected nuclear weapons plant at Parchin recently was covered in a shroud in an apparent effort to hide it from international satellite monitoring. The Parchin facility, a military complex located about 19 miles southeast of Tehran, has been linked to explosives experiments related to nuclear arms work.
Iran built a
"large explosives containment vessel" at Parchin in 2000
and details of the site were first disclosed to the IAEA in March 2011, the report said.