Bee's note:
Last night, on 60 Minutes, Obama gave the "green light" to Iran - not to our ally Israel. The madman of Iran, now sleeping comfortably in a NYC hotel, can rest comfortably, knowing he just heard Obama refer to Israel's concerns of survival, as "noise".
Most people are aware that "white" noise is used to block out sounds. For instance, some people sleep with a fan running in order to block out noise from the outside; and here we have a President of the U.S. referring to an American ally's concerns as background noise.
Why should this surprise anyone following Obama's failed foreign policies?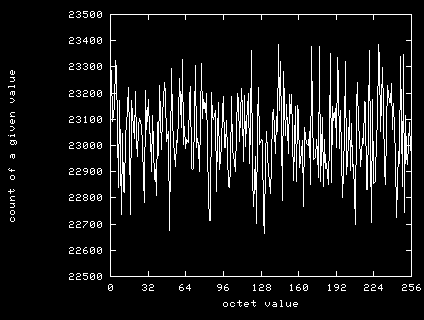 The cries of Ambassador Stevens, while being raped and murdered, must have also been "noise" Obama did not hear. He slept well, and then traveled to Vegas the following day to campaign. He and Hillary apologize to the Muslims, by making a $70,000 video to be played in Pakistan, apologizing for another video which supposedly was the root of the Muslim uprisings in Egypt, Libya, Pakistan, Afghanistan and 16 or more other Muslim countries.
Does anyone listen to the anti-American, anti-Israel noise from the Arab/Muslim streets?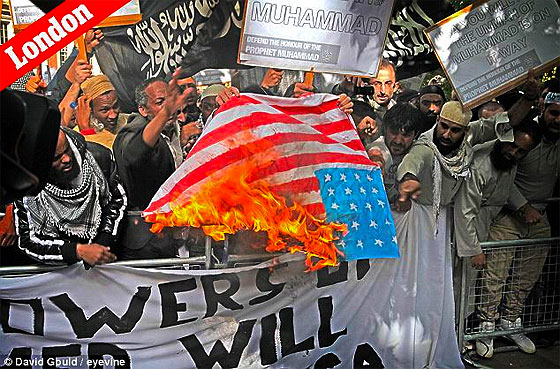 Obama has just raised a white flag and surrendered to Islam. He has trashed America's freedoms, including our Constitution. He is attempting to silence America's concerns - not just those of PM Netanyahu.
I would not be surprised in the least if the next sound Obama hears is that of Israel responding to Iran's threats. War is inevitable, just as it was when the Muslims attacked the U.S. on 9/11.
May the "noise" of American voters on November 6th be heard loud and clear and may it be the end of Obama's deliberate destruction of America.
**************************
Obama snubs Netanyahu on Iran: My decisions - only what's right for America
DEBKAfile
Special Report
September 24, 2012, 9:24 AM (GMT+02:00)
US President

Barack Obama

said Sunday night, Sept. 23 on CBS

"60 Minutes"

that he understands and agrees with Netanyahu's insistence that Iran not be allowed to obtain nuclear weapons as this would threaten both countries, the world in general and kick off an arms race. But he then added: "When it comes to our national security decisions – any pressure that I feel is simply to do what's right for the American people. And I am going to block out –

any noise that's out there."



Obama went on to say: "Now I feel an obligation - not pressure but obligation - to make sure that we're in close consultation with the Israelis on these issues because it affects them deeply."

So, consultation? yes; cooperation? forget it.

His comments removed the last hopes Prime Minister Binyamin Netanyahu and Defense Minister Ehud Barak may have entertained of cooperation with the US for curtailing Iran's nuclear designs by military force.



The US president was crystal clear: By saying he will be ruled solely by American security interests, he showed them that they too were being left to be guided by Israel's security interests. So f

orget about red lines for America, he was telling Netanyahu.



His blunt verging-on-contemptuous dismissal of Israel's concerns as "noise out there" was not much different from the way Iran's leaders referred to the Jewish state.

Their threats against Israel have different dimensions: On the one hand, they say that if Israel is even thinking of attacking Iran, it will be destroyed in a preemptive attack. On the other, Israel has neither the military capability nor the courage to strike Iran.

Asked on CNN Sunday whether he feared a war with Israel was imminent, Iran's president

Mahmoud Ahmadinejad

said: "The Zionists are very much, very adventuresome… They seek to fabricate new opportunities for themselves and their adventurous behaviors."
Obama' "noises" are Ahmadinejad's "fabrications."

The Iranian president had no need to explain how Iran would react, because the answer was broadcast ahead of his arrival in New York to address the UN General Assembly Thursday, by Brigadier General Amir Ali Hajizadeh, commander of the Revolutionary Guards missile section.

The general said Sunday: Should Israel and Iran engage militarily, "nothing is predictable... and it will turn into World War III" Addressing Iran's Arab-language network, he said, "In circumstances in which they (the Israelis) have prepared everything for an attack, it is possible that we will make a pre-emptive attack. Any Israeli strike would be presumed to be authorized by the US. Therefore, "we will definitely attackUS bases in Bahrain, Qatar and Afghanistan."

Tehran was therefore pulling against Obama by tying American and Israeli security interests into an inextricable bundle.



DEBKA

file

's Jerusalem sources report that Netanyahu is now seriously considering calling off his trip to New York for a speech to the UN General Assembly scheduled for Thursday, Sept. 27. He realizes that by challenging US policy from the UN platform, he would lay himself open to criticism for gratuitous provocation of the president and interference in America's election campaign weeks before a presidential election.

Obama's Republican challenger Mitt Romney, in a separate CBS interview, attacked Obama's reference to Israel's legitimate concerns about a nuclear Iran as "noise out there," calling it "just the latest evidence of his chronic disregard for the security of our closest ally in the Middle East."

Earlier, Romney termed the president's decision not to meet Netanyahu as sending a message throughout the Middle East "that we distance ourselves from our friends."

As

DEBKA

file

reported after that Obama snub, the wrangling with Washington has reduced Netanyahu's options to start standing alone and making his own decisions.

Obama's latest words underline this. The prime minister can no longer avoid his most fateful decision and one that is critical to Israel's survival: to attack Iran and disrupt its nuclear program or live with an anti-Semitic nuclear Iran dedicated to the destruction of the Jewish state and a threat to world stability.

For two weeks, the Israeli prime minister has dodged and ducked around the White House message. Instead, he has kept on bombarding Washington with high-powered messengers. They all came back with the same tidings: the US President is not only fed up with Israeli pressure but more determined than evade any military engagement with Iran.