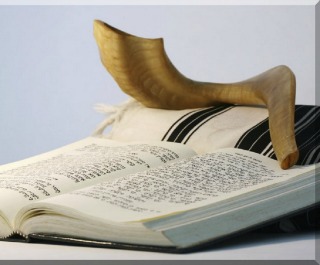 L'Shanah Tovah 5773
Published on
Sep 15, 2012
by
Yifatne
The song "You cousin" was recorded New Year Tsha "g. Wonderful song Deals with the Consequences of faith in God.
We'd live to dive into the degree of confidence in the Lord Both in the private and national level, a good year .
Composer: Assaf Neve Shalom, According to Irish traditional music.
piano, vocals, Accordion and djembe: Assaf Neve Shalom.
guitars, shaker and Recording: Itib Loichter.
Words \ Sources sing:
We Flocks and you Ro'i
We vineyard and you Notrno
We Faltc and you are our Creator
we are your spouse and you cousin
(of poetry "that we you" Rosh Hashanah and Io "c)
May God bless you and keep you, shine the face to you, and be gracious, and will carry the face to you and give you peace.
(Numbers, etc.)
"and" zh Goeth Before you, He will be with you - not Irfc, and Iazbc, not fear, not under (LA, h)
"Blessed is the man who trusts in the Lord and had the faith, and it was like a tree planted by the water - and - Yuval send roots and fear (awe) that - came hot and was offer him fresh and in troubles and will not depart from doing Any fruit ... "(Jeremiah, M)
"that - it Would be happy for His son That We trusted in His holy name, may blessings of the Lord upon us, When Ihlno you" (Psalm lag)
Ramchal, Path of the Just, Chapter CA: What could save the man and save him from these losers is security, and he'd toss his trust in the Lord completely, when he knew that surely can not miss what the person allocated to him, and as Saz " l articles (egg XVI): all his food a person's prior year intervals etc., and said (Yoma Emergency Services): No one touches preparedness his fellow interrogators even as
full .